About Us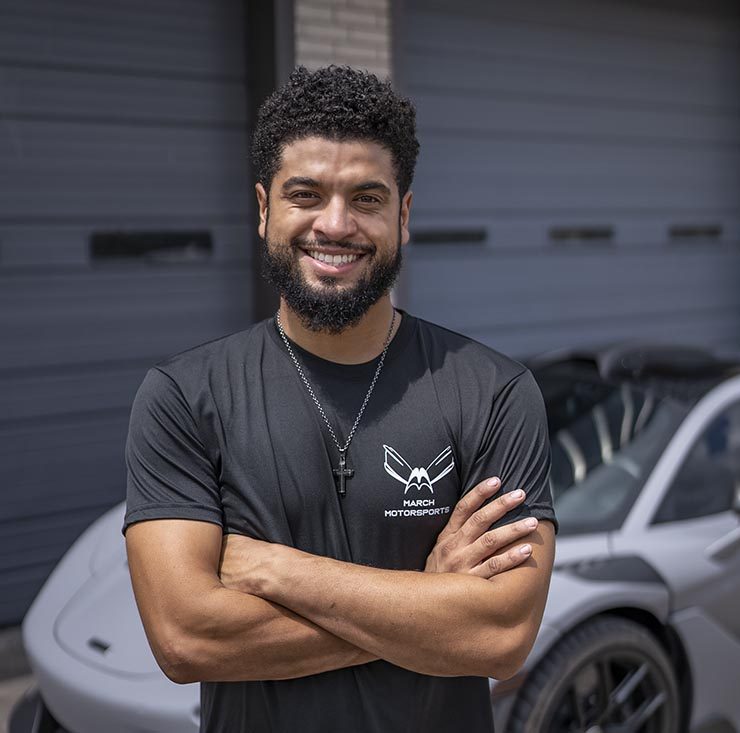 About Us
At March Motorsports, we provide McLaren owners with dealership quality and experience without the dealership prices. We are currently servicing all sport series and super series McLarens.
Owner and lead technician of March Motorsport, Dalton March, discovered his passion for cars at a very young age; always finding a way to be around them, even if it meant just washing his parents' cars on the weekend.
Dalton attended Blue Hills Regional Vocational High School in Canton, Massachusetts where he attended the Auto Repair program for 4 years. In 2015, Dalton earned an Associates degree in Automotive and High-Performance Racing from the University of Northwestern Ohio.
Following his graduation from UNOH, Dalton began his career at Porsche in Westwood, Massachusetts before moving to Texas to begin his 5-year career at McLaren Dallas.
During his time at McLaren Dallas, Dalton excelled, earning the title of Master McLaren Technician, as well as being named Technician of the Year in 2017 and 2019.
After noticing a gap in the industry, March Motorsports was born in 2020. As a Certified Master McLaren Technician, Dalton has extensive knowledge and experience with the vehicles, as well as with McLaren owners and the customer service they expect. At March Motorsports, we strive to provide our customers with the best overall experience and will settle for nothing less. ​
Schedule Now